WICKED WICKED CHINA'S REGGAE ALL STARS TOUR 2017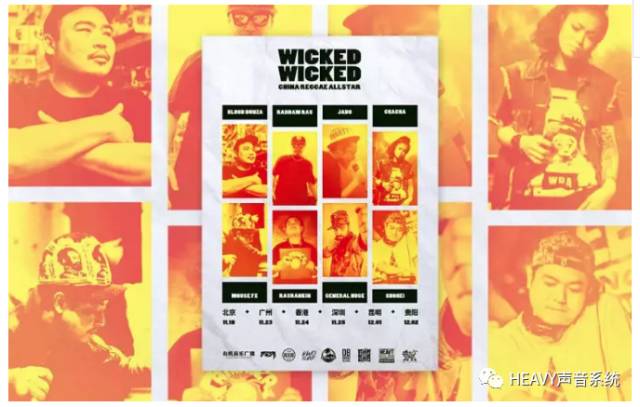 Wicked Wicked 是一场前所未有的演出,是在中国探索reggae音乐的一群先锋人物组成的一次融合式现场,参演的音乐人来自各种不同音乐领域,音乐内容涵盖 Dub, Drum and Bass , 重音电子, Jungle, Dancehall, Reggae, Hip-Hop 等等,虽然他们每个人都有强烈的个人风格但都对根源音乐无比的热爱,这次他们的融合将是极为震撼人心的。Wicked Wicked is an unprecedented performance, that converges a mighty group of music pioneers who are exploring reggae music in China. These musicians are from various music fields, such as Dub, Drum and Bass, electronic music, Jungle, dancehall, Reggae, Hip-hop and more. Though everyone has a strong personal music style, for the love, passion and dedication to the music, they have decided to join forces to present a phenomenal experience!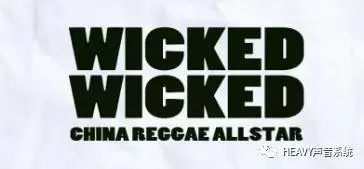 来到这个演出现场的朋友们,也将是他们的同类,也都是对音乐没有界限的爱好者,是对探索音乐艺术未知领域的先验者。在他们不同风格的融合即兴中体验不一样的感觉,漫游在他们所创造的独特音乐纬度中,去感受真正来自内心的自然的声音。Those who experience this rare performance, have no limitation in music and exploring the unknown field of music as a vanguard. In this combination of different styles of music, you can discover an unique experience with a refreshingly curated music world to feel the sincerity coming from their hearts.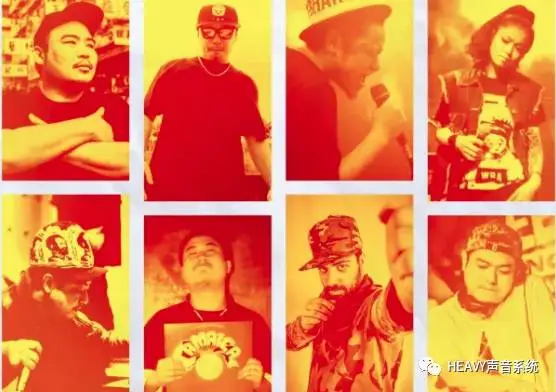 请注意这不是一场规范形式化死板的演出,这是一场你从未体验过的音乐大集结,这是中国雷鬼全明星巡回演出现场 !不多说了,来的人们!我们将会同在一起,感受这独特氛围和大胆实验的融合,The Wicked Wicked!! The Wicked Wicked!!!Please note, that this is not any regular show! This is a massive buildup of the China Reggae All-Star community that you've never experienced before. See you there! Together, we will enjoy the unique atmosphere and the crazy music combinations as One. The Wicked Wicked !! The Wicked Wicked !!!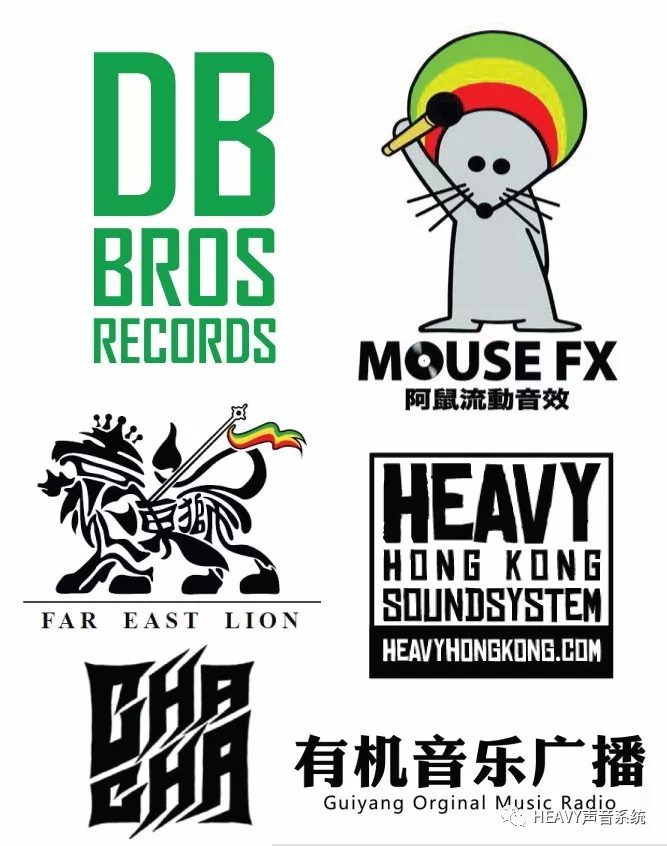 这是一次中国新雷鬼方式巡演大聚集 这是一场前所未有的新雷鬼方式大派对。融合了全国各地现在最知名的雷鬼艺术家 南北中三大雷鬼厂牌 将登陆全国各个城市 在崭新的街头音乐氛围中 凝聚新的音乐力量 从中国新雷鬼开始。2017年结束之前我们集合了全国各地的雷鬼声音系统风格的代表人物组成了首次的中国雷鬼全名星在全国6地把最好和最新的雷鬼文化带给你 !This nation's finest Reggae artists are gathered to debut "China Reggae All Stars Tour", ringing up the year in an epic style, to bring the best in Reggae Music to you !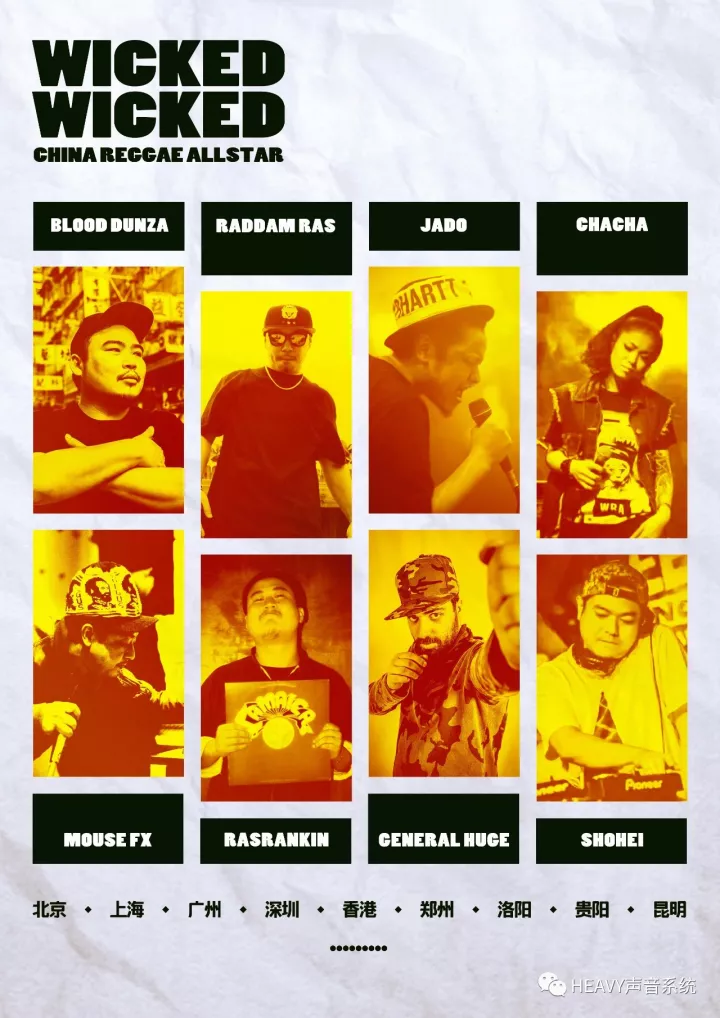 北京
乐空间 YueSpace
2017.11.18 周六
广州
Hangover
2017.11.23 周四
香港
XXX Studio
2017.11.24 周五
深圳
Public
2017.11.25 周六
昆明
ModernSkyLab
2017.12.01 周五
贵阳
LOCAL
2017.12.02 周六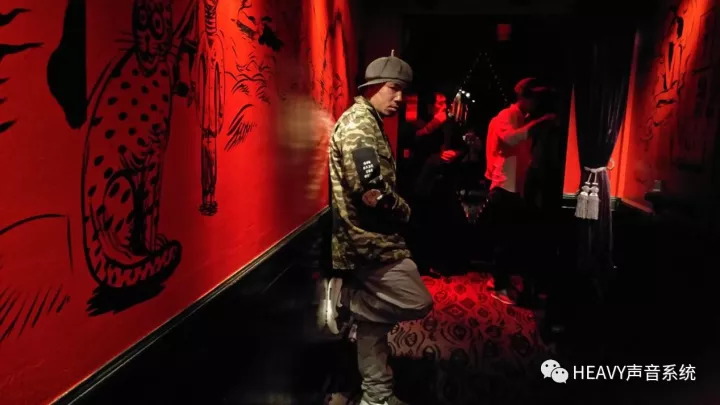 RADDAM RAS aka mc webber 中国hiphop历史的先驱开创者,北京最具代表的多元化reggae dj+mc作为国内最具有代表性的传奇说唱歌手 mc webber 是中国大陆公认的中文说唱先锋,最具有艺术价值的中文mc,他拥有10年的DJ经验和近20年的说唱经验,中国大陆大大小小演出不少于500场次,他的音乐作品也大多穿梭在抽象艺术与人性之间,并不局限于hiphop领域,他以他的独特说唱风格开造了真正意义上的中文说唱开端,他的说唱方式被很多中国hiphop音乐人效仿,后被很多人被誉为中国hiphop教父.
在这之间他便开始与很多国际知名的hiphop,reggae艺人合作并同台演出,美国著名hiphop艺《Blackstar》Talib Kweli,美国《自由式说唱之王》 super natural,美国著名hiphop音乐制作人DJ premier ,美国著名hiphop组合《onxy》,法国著名的reggae组合《RAGGASONIC》BIG RED,雷鬼音乐教父bob marley之子Julian Marley,法国著名雷鬼艺人don camilo,英国著名雷鬼团体《Congo Natty》 ,日本著名的老派雷鬼艺人PA PA U GEE ,和来自牙买加的经典老派艺人 U Brown 做现场即兴表演,以及在英国牙买加知名老派雷鬼艺人Brother Culture,英国雷鬼快嘴大王TIppa Irie,以及英国著名雷鬼艺人ras demo,日本·东京著名dub dj, dj kuranaka的演出活动中担任现场Dj ,如今他是国内资深的雷鬼Dj+Mc.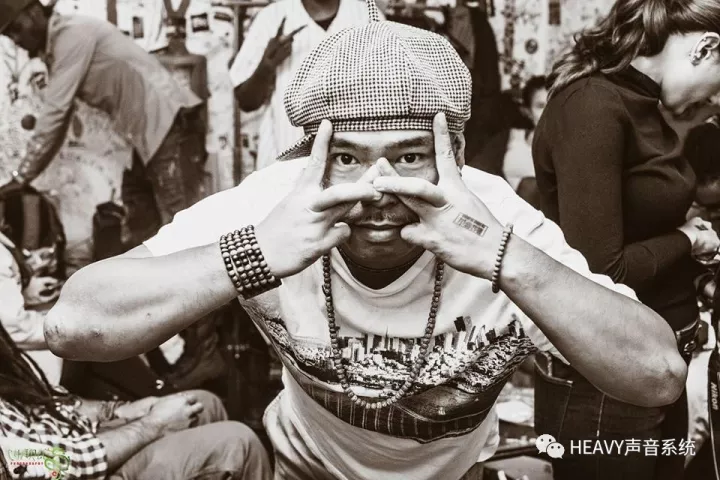 The iconic local rap legend MC Webber is recognized has one of the pioneer of Chinese rap. With 10 years experience as a DJ and nearly 20 years experience as a rapper, Raddam Ras aka MC Webber has achieve quite a lot in the musical field. He has given over 500 concerts and he's the creator of the multi-messages lyrics in Chinese rap.
Raddam Ras started linking reggae with electronic. For him, Reggae is a music that can fit in every other musical genre, and it plays an important role in the development and influence of reggae in China. DJ Raddam RAS (Mc Webber) is bringing a powerful vibe in what we call the "Future Reggae", using earthquake shaking bass and amazingly powerful drums that will force you to move no matter what! A live culture shock between Jamaican roots and powerful electronic Drum&Bass, a slice of Hip-hop and just what you need of Funk. Get ready to let your soul into a new power dynamic impact!
___
General Huge 是一名结合Ragga,Dancehall,雷鬼风格的歌手,词曲作者及beat maker (打碟人)。The General在法国有较大知名度,他至今发行了两张专辑,一张与法国歌手Matt共同创作,另外一张为个人专辑。他也是中国首家雷鬼风格录音公司的投资人以及Director。他邀请了包括Perfect Giddimani, Chuck Fendah, Naptali, Elijah Prophet, Aima Moses, Mikey Wild, MC王波等著名雷鬼艺人共同录制他自己的专辑,将"One Riddim Album"的概念带到了中国。他演出的时候乐队与世界多个音乐团队有过合作, 其合作对象包括中国雷鬼新秀乐队龙神道,Heavy HK, Jado, 牙买加Anthony B,Perfect Giddimani,法国Don Camilo, Taiwan MC, 英国的Dancehall流派明星Tippa Irie和 Ras Demo和Congo Natty的Nancy and Phoebe还有老牌Raggamuffin明星U-BROWN和日本的Kuranaka.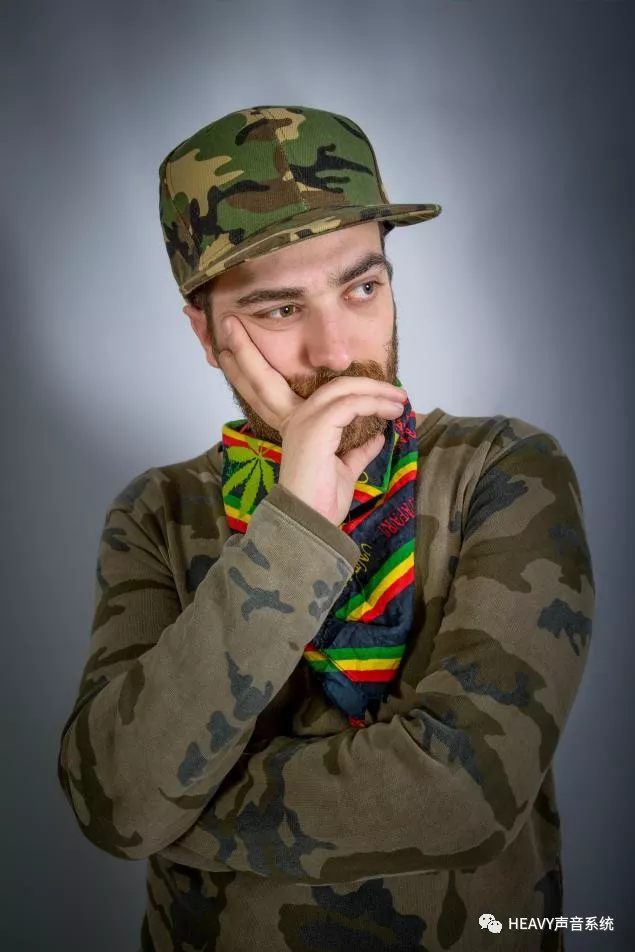 General Huge is a Ragga, Reggae, Dancehall singer, songwriter and beat maker. He is also the co-founder of DB Bros Records, the first and exclusively dedicated to reggae, record label ever built in China.On stage, General Huge made several cooperation during his career, either alongside his band UBC or solo, opening for the Chinese reggae band 龙神道 (Long Sheng Dao), Jado, the jamaican superstars Anthony B and Perfect Giddimani but also for the UK dancehall stars Tippa Irie and Ras Demo as well as Nancy and Phoebe from Congo Natty, or Lady Chann, the UK dancehall queen. He also worked with the one and only Heavy HK, the old raggamuffin veteran U-Brown.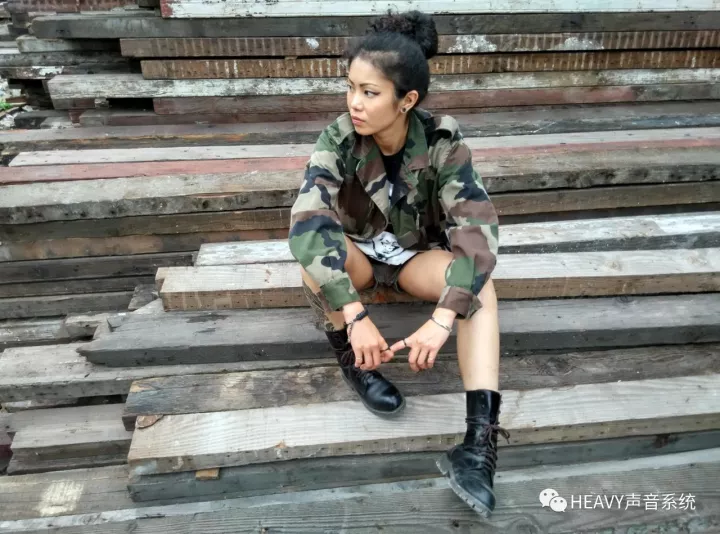 在这十年中,chacha合作的音乐人和音乐项目不计其数,从王波,WordySoulspeak, 小老虎,龙胆紫,Kafe.Hu,  松果龙,唐人踢,白天不亮等国内音乐人到 Kode9, The Bug, Jimi Tenor, Rob Smith, Adrian Sherwood, Jahtari, Mungo's Hifi, Ranking Joe, Zion Train, -M- 等国际音乐人和团体,她用人声做乐器征服了人们的耳朵;无论是Hip-hop,Soul, Blues还是 Reggae,Dub,先锋重音电子乐,她都驾驭得游刃有余。你无法将她标示,她随心而唱,根本不在乎流派的限制。
Over the last 7 or 8 years, ChaCha has quickly become one of the most exciting and celebrated independent artists to come out of China. A vocalist and musician since a very young age, ChaCha has managed to break out of the usually quite sheltered music scene in her hometown of ZunYi, GuiZhou and has made musical waves around the world.
___
主唱Jado是国内地下圈的大红人,不光早年多次夺得各类Freestyle Battle冠军外,还长期在Sweat Shop(血汗工厂)担任DNB MC,和The Bug、Om Unit等英国低音王牌制作人同台演出,曾入选过RBMA红牛学院等经历于一身。前后与Rudebwoy Face、Fire Ball、洼冢洋介 等多位日本雷鬼艺人同台飙歌。 主唱Jado除了早年在众多地下Freestyle Battle比赛中夺冠外,足迹更是遍布北京、成都、西宁、广州、乃至香港。曾还被选入"RBMA(中国红牛音乐学院)",担当过DMC世界冠军DJ Kentaro中国站的御用MC,后还与兄弟团体Heavy HK和The Shelter的合作下成功邀请了如:Top Cat、U Brown、Tippa Irie、Brother Culture、Ras Demo、Ranking Joe、General Levy、Congo Natty、Jahtari、The Bug等国际雷鬼大师,并与Part2style、DJ Yahman一同参与了Outlook音乐节 中国登陆派对的表演。与此同时和团队DJ Shohei、Aho共同开创了中文8 Bit雷鬼风格。2017年远东之狮Jado远赴雷鬼之乡牙买加交流学习。并成为首个登上牙买加雷鬼舞台的中国人。
Known for his explosive performances and featured on VICE Thump to represent Shanghai and China's Ragga Muffin Sound on an international level, Jado has stepped foot on Jamaican soil to sing Mandarin Ragga Muffin to the Jamaican audience. Since 2010, hiking to the top of the Chinese Reggae and Jungle scene. With mad lyrical fire, Jado has been churning out quality releases like "Fire", "Solar Rain", "Real Life" and many more. Most have gone viral on China's online music platforms, making a big impact to the new generation of Reggae fans inna China. Moving forward, 2017 sees exciting collaborations coming up as well as fresh materials from his new band! Straight Fyah!
___
来自日本冲绳的DJ Shohei早年在日本也同样是一位战功赫赫的MC,平日除了与同伴Jado宣传雷鬼乐外,更是一位爱用硬件开发研究音乐的高人,他所创立的Party厂牌"Jungle Rumble"也是夜上海的头一块"雷鬼招牌"!
Coming outta Japan's Okinawa, Shohei has been a reputable pioneer as an MC. Aside partnering with Jado at Far East Lion as the DJ figure of the mighty duo, he's deep into the mechanics of music and has also started the party series "Jungle Rumble" – leading nightlife event in Shanghai!
___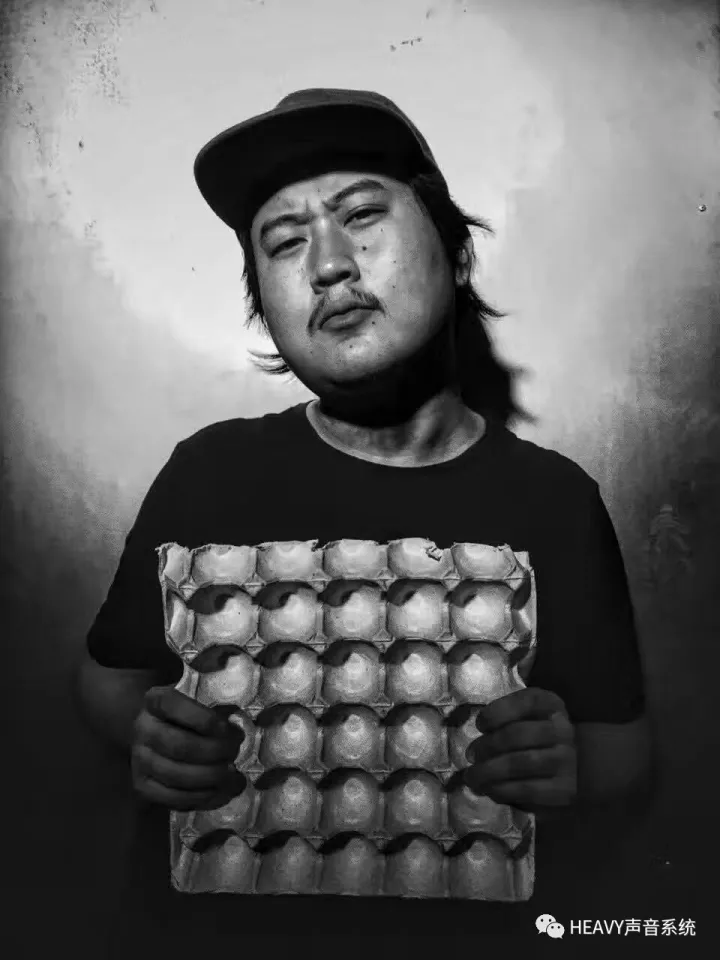 西南雷鬼乐文化的代表,驻扎贵阳的有机音乐电台的主理人Rasrankin一直都是根源音乐的专家,除了本身强大的音乐挖掘能力,在演唱和创作上的才华也尽显无遗,可谓是一把全能好手。
曾住在旧金山与新西兰北岛游走当地音乐场景,回国后一直推广Reggae音乐文化与派对,身影也遍布于全国各地的地下派对,疯狂的收藏各种好听的音乐同时,也是一位张开嘴就停不了的Reggae Selector。
South West China representative outta GuiYang city, comes Rasrankin. An avid digger and vinyl lover, he's brought the vibes from his time in San Francisco and New Zealand. Since returning home, he's been pushing Reggae culture by puting up gigs and travelling around the country.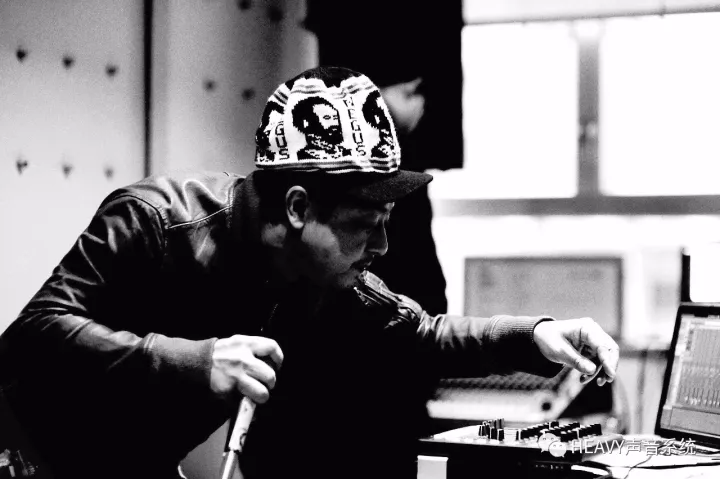 MouseFX 阿鼠 是一位香港的雷鬼制作人歌手,乐队Sensi Lion主音/ Dub Master,声音系统HeavyHongKong的常客,自2015年开始,过着街头艺人生活,早上预备音轨,晚上四出以"MouseFX阿鼠流动音效"名义,以发展自60年代牙买加录音室混音手法为蓝本,以混音器作为乐手乐器的演出方式,歌曲简化成八音轨配以即兴音效和编排,配以广东话雷鬼说唱逐渐活跃于街头,低音派对和各音乐节为低音派对重香港雷鬼说唱时期,曾与世界各地多位国际雷鬼明星/声音系统同台演出交流如LongFinga(GER),Brother Culture(英国),蒋亮的声音系统(CN) Finn(英国),Horseman,Papa-ugee(JPN),Masia One(SNG),Machaco(JPN),Tippa Irie,Top Cat,Mungo's hifi(英国),Jado(CN),Red I&Big Answer(PHIL) ,Charlie P(英国),Fatty(英国),Horseman,Congo Natty,U Brown(JA),Iration Steppas(英国),Don Camilo(FR),Ras Demo(英国),Levy(英国),JStar英国)等等 经藏龙(英国)引荐下与国际知名制作人JStar(UK)合作并于2016年尾推出歌曲"俾啲反应"(收录于JStar专辑待命),该粤语歌曲成为专辑内唯一的中文歌,"俾啲反应"在欧洲获重大回响,如意大利的雷鬼谷雷鬼和舞蹈十大第三位,在人气除声音系统雷鬼烘焙中热播。以粤语雷鬼于国际舞台渐受注目。
MouseFX is a Hong Kong Reggae producer and singer, Sensi Lion's Lead Vocalist and Dub Master, Heavy HK Soundsystem's regular MC. Since 2015, he has roamed the streets to share his love for Reggae with "MouseFX Mobile Soundsytem", using 60s Jamaican studio mixing styles and tricks from his mixers and microphone, to bring a lively cantonese performace. He's collaborated with many international heavy weights and has since released his own album.
___
香港低音运动翘楚"HEAVY"首脑Blood Dunza. HEAVY HK 这名字曾经在伦孰红牛,BBC 1 Radio,纽约Dubspot等权威单位上出现. HEAVY2006年开始推广雷鬼和Jungle舞会, 巨大声量和低音的追求,保证了香港居民对低音实在感. 在香港可以在街头的声音系统,各名夜店如 XXX , Oma 以及Clockenflap音乐节中听到他的声音. 曾經到欧洲,亞洲各地巡回, 包括克罗地亚全球最大型低音Outlook 音乐节, 法国, 德国,荷兰,比利时,印度,日本,韩国, 越南,菲律宾,柬埔寨, 台湾,泰国,新加坡. 近年在到中国各地推广声音系统文化. 遇上一些志同道合的朋友,对这些音乐发展未來充滿期望
Blood Dunza aka Lai Fai Founder of Heavy Hong Kong crew .He has been promoting Drum n' Bass and Reggae in Hong Kong for the last decade. The mission has spread all over mainland China in recent years.  Blood Dunza played at Outlook Festival in Croatia 2012 , Toured Germany , Belgium, Japan, Thailand , Vietnam , Singapore , Philippines , Cambodia , India and all over China. Featured on Red Bull UK and Dubspot and listed as "One of Hong Kong Top Night" on CNNGo, Blood Dunza has shared the decks with many heavy weights.